Be well equipped for your bike tour whatever the weather!
Sunshine
Sun Protection
- Sunglasses
- Sun Cream
- Possible a scarf/bandana under your helmet
Spare T-Shirt
Swimwear
- Swimming costume
- Towel
Drink enough water (recommendation 0.5l per hour)
Clouds | Wind
Layering - It is better to put on several thin layers than one thick on
Long and short trousers/pants
- tip: trousers with zip-off legs
Windstopper
- Pullover/fleece / jacket / rain jacket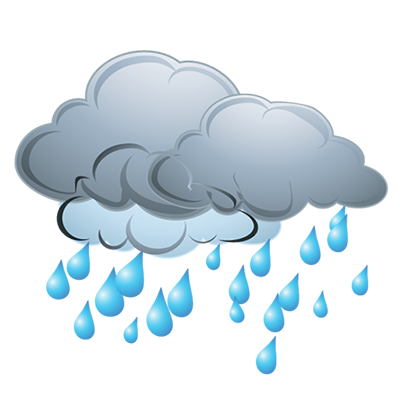 Drizzle | Rain
Rain jacket or poncho
Waterproof shoes or over shoes (plastic bags in an emergency)
Water resistant trousers
Rain protection for helmet
Waterproof gloves
Hail | Sleet | Snow
Layering - it is better to put on several thin layers than one thick one
Warm shoes and/or thick socks
Warm gloves
Water resistant trousers
Head scarf/bandana or thin hat under helmet
Thermos flask for warm drinks
Weather can quickly and unpredictably change in the Alps. Therefore we recommend to bring a rain coat with you, even on sunny and warm days.
Baggage - our recommendations
Organisational issues
Carry your valid identification card with you at all times
- keep a copy of your identification card at a separate place
Bank card / credit card / cash as needed
Mobil phone with working sim
- Charging device for your mobile phone
Safe important phone contacts to your mobile phone (or take a note with you)
- Contact details of your bank
- Insurance policy number
- Hotline of you mobile phone provider
- Service telephone of your tour operator (INNTOUR: +43 660 21 44 660)
- Important contact details of your travel partner(s), your travel group, your tour guide, etc.
- European emergency number: 112
- Emergency numbers of fire service, police and ambulance at the various countries can be found at the map booklet
...
List of accommodations, travel information and map booklet
Small first aid kit
Glasses
- Sun glasses
- Rreading glasses/contact lenses (spare glasses or spare contact lenses)
Drinking bottle
Eenergy snacks (nuts, granola bars, dextrose,…)
Pocketknife
Pen (list of addresses in case you'd like to send post cards)
Bicycle and accessories
(in case you bring your own bicycle)
Bicycle
Helmet
Bicycle lock (+key/spare key)
Repair kit and disposable gloves
Spare tube (make sure to bring the appropriate size)
Bicycle pump
Reflective jacket for Italy
Clothing
Shorts and trousers/pants
Possibly sleeve extenders and gaiters
Cycling shorts and sportswear
Rain trousers/pants, waterproof rain/wind jacket
Sneakers/cycling shoes
Cycling gloves
Cycling helmet and/or thin helmet cap
Casual shoes/sneakers
Socks (also thick socks)
Underwear/sports underwear
T-shirts and/or short and long shirts
Sweater
Bathing togs
Night things
Toiletries
Travel medications
First aid kit
Dressing material and bandages
Iinsect repellent
Clinical thermometer
Disinfectant
Personal medicine